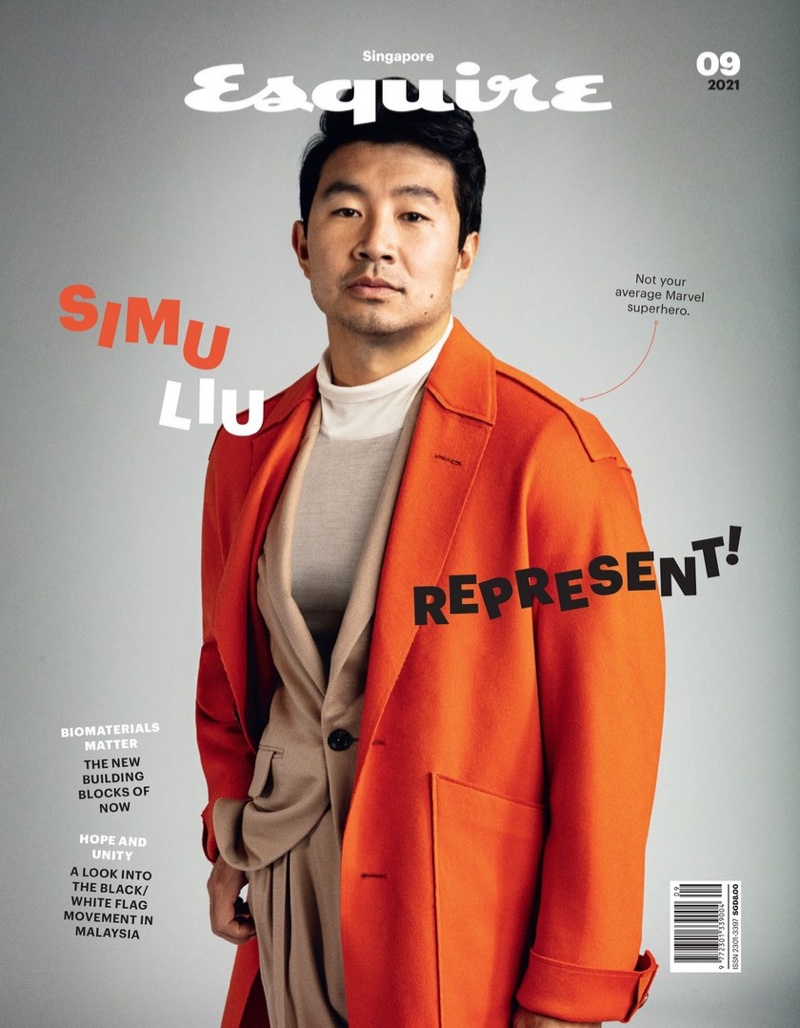 Simu Liu covers the September 2021 edition of Esquire Singapore. The 32-year-old actor promotes his hit new Marvel movie Shang-Chi and the Legend of the Ten Rings. Liu delivers a bright pop of color as he covers Esquire Singapore in a fall look from Zegna.
Related: ESQUIRE SINGAPORE DEBUTS NEW LOOK WITH COVER STAR CHRIS PANG
Doug Inglish (Atelier Management) photographs Liu for his cover feature. Inglish relies on Liu's natural charm to capture the Canadian actor in a series of classic portraits. Meanwhile, Jeanne Yang styles Liu for the occasion.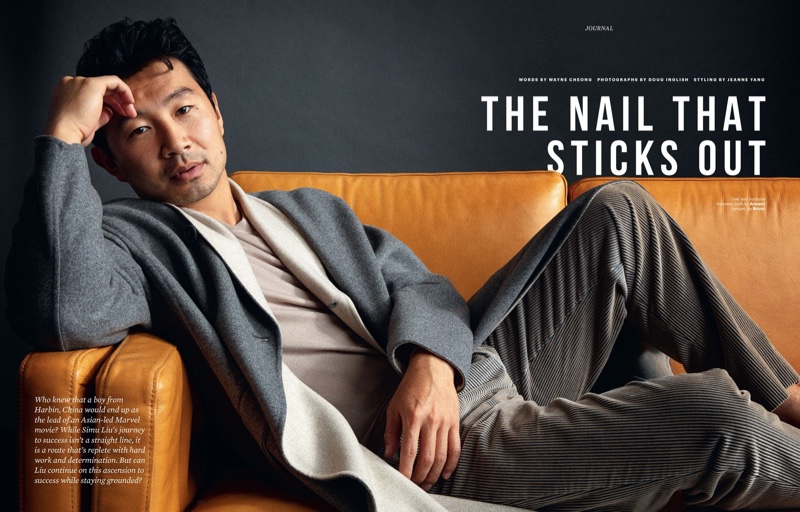 Simu Liu Talks 'Shang-Chi and the Legend of the Ten Rings' with Esquire Singapore
Timeless fall style is in the spotlight, with Liu wearing the latest clothing from designer brands like Armani, Brioni, and Zegna. Easing into a conversation with Wayne Cheong, Liu discusses playing Shang-Chi in the Marvel Cinematic Universe (MCU) and the new film, Shang-Chi and the Legend of the Ten Rings. 
Liu's parents found out about his casting from the media. "Watching them react to the marketing, I mean, was just the ride of a lifetime for me," shares Liu. "These two aerospace engineers trying to come to terms that their son is now a superhero…that is very funny."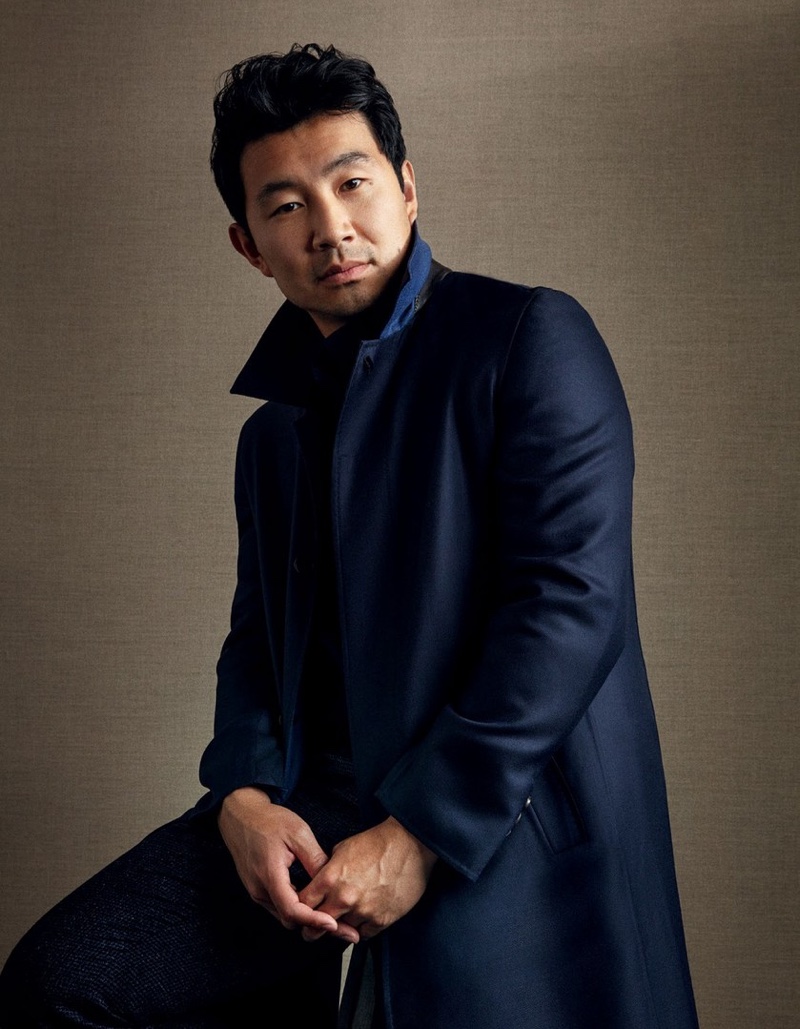 Discussing Asian representation in Hollywood, Liu explains that Shang-Chi is great, "but I don't think that's anywhere near where we should be in terms of on-screen representation or anything like that." However, he hopes to use his new platform to change that fact. 
Hoping to create new spaces for Asian voices, Li notes, "I don't mind taking on a producer or creative role in general." He elaborates, "If there ever comes an opportunity where I have to write it myself, it'll be a challenge but one I'm more than happy to undertake."
Simu Liu Esquire Singapore Photoshoot