Lil Nas X's superstardom is in full bloom as the music artist links up with VMAN magazine. A master of transformation, Lil Nas X channels the legendary Jimi Hendrix for his VMAN photo shoot. He dials up the star power, serving retro vibes in front of the lens of photography duo Inez & Vinoodh. 
Related: CHASE STOKES COVERS VMAN, DISHES ON 'OUTER BANKS' NEW SEASON
Meanwhile, George Cortina looks after styling for the occasion. Cortina pieces together a fantastic wardrobe that seamlessly blends modern menswear with vintage clothing and accessories. For the finishing touch, makeup artist Sil Bruinsma and hairstylist Lacy Redway work their magic.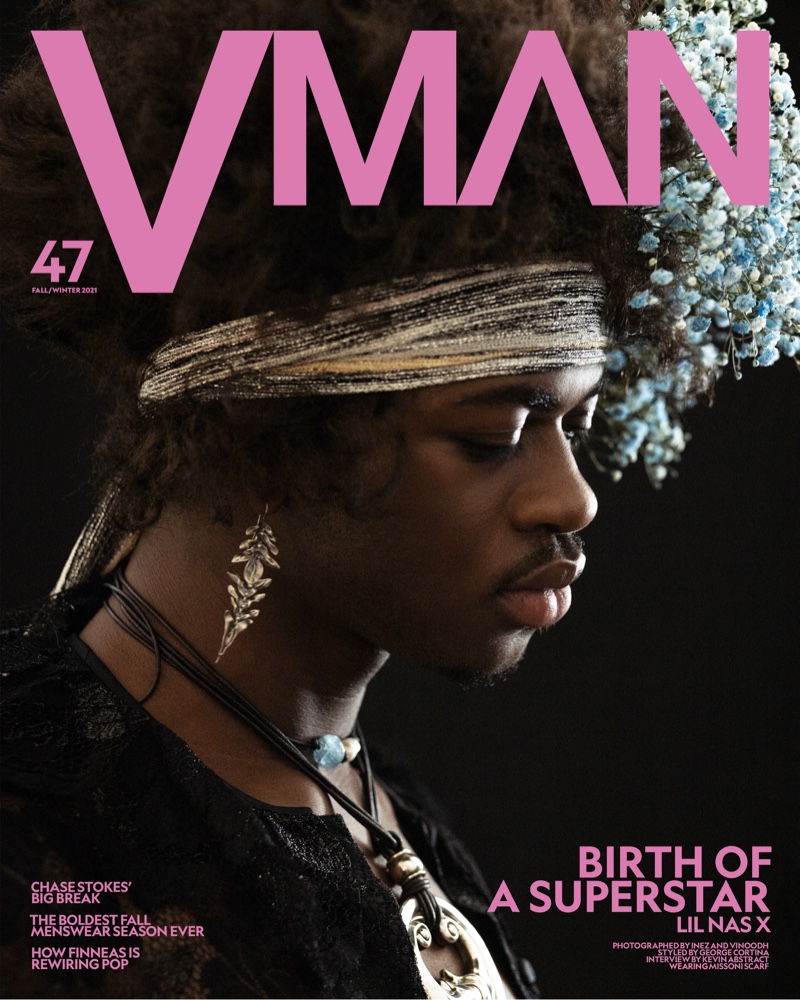 Lil Nas X on Montero Album
For the magazine feature, Lil Nas X talks to Kevin Abstract of BROCKHAMPTON. Discussing his new album Montero, Lil Nas X explains, "The album is me inviting people into the world of me…into the world of Montero." The singer continues, "[This] project gave me the opportunity to bravely show different parts of myself. Parts that I may not have shown so openly previously."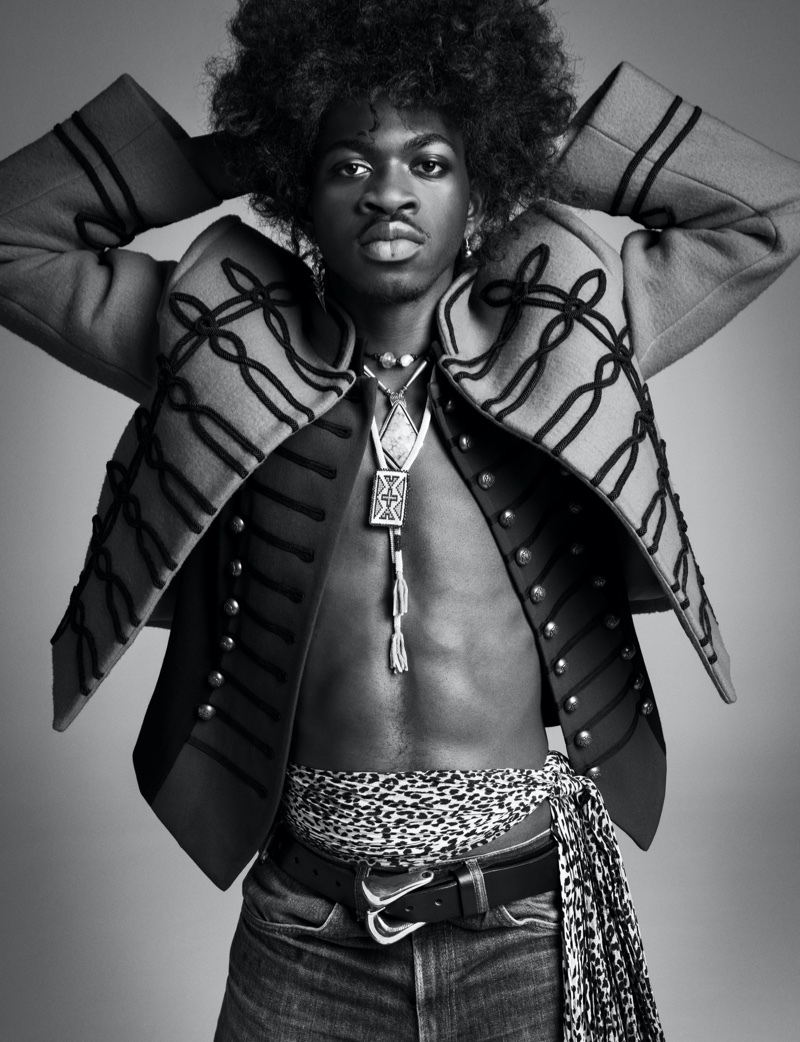 Industry Baby
Lil Nas X dishes on his thoughts and motivations behind his hit single Industry Baby: "I felt like, with [Industry Baby], I was able to be as confident as I want to be." The singer adds, "This is my underdog anthem, and when people listen to it, it will get them hyped up! It has a feel-good vibe to it. I'm happy to have that song on the album."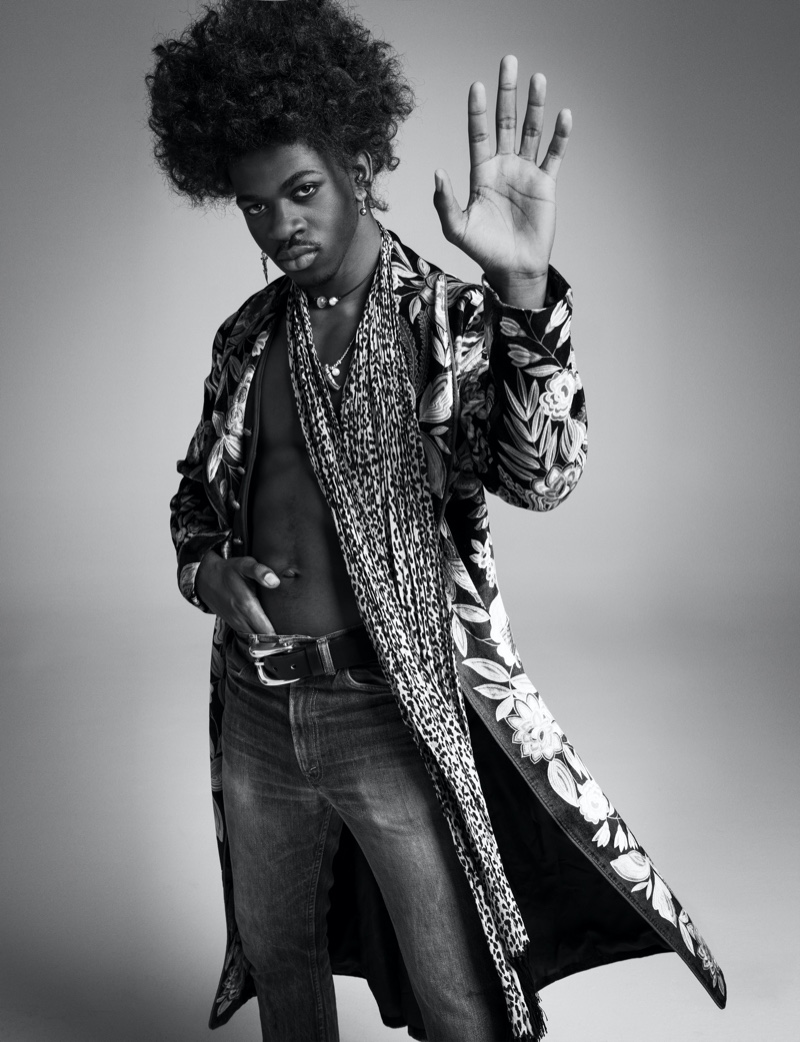 Lil Nas X Impact
When it comes to Lil Nas X and his music, he wants to make an impact. The singer shares with VMAN, "I want everyone to be left with feeling like they've learned more about me and through learning more about me, somehow they've learned more about themselves. I want the takeaway to be that it's okay to be yourself, and I mean every aspect of your true self."
Lil Nas X VMAN Photoshoot