As an independent business in the big ocean of ecommerce retailers, providing excellent customer service is not an option – it's a necessity. We promise we're not saying that just because we think it's nice to be nice (although we do). Nearly three out of five Americans (59%) will try a new brand or company if they think they'll have a better service experience. With countless retail choices only a click away, online shoppers can (and will) do this easily.
There's also the matter of repeat business to consider. On average, you are seven times more likely to sell to an existing customer than to acquire a new one. Providing superior customer service is one of the best ways to ensure that you stand out in customer's memories the next time they are shopping.
So what exactly makes for a stellar customer experience?
Elements of a Stellar Customer Experience
There are three main components your business should focus on – transparency, communication, and feedback. In this first of a three-part series, we'll focus on transparency.
Transparency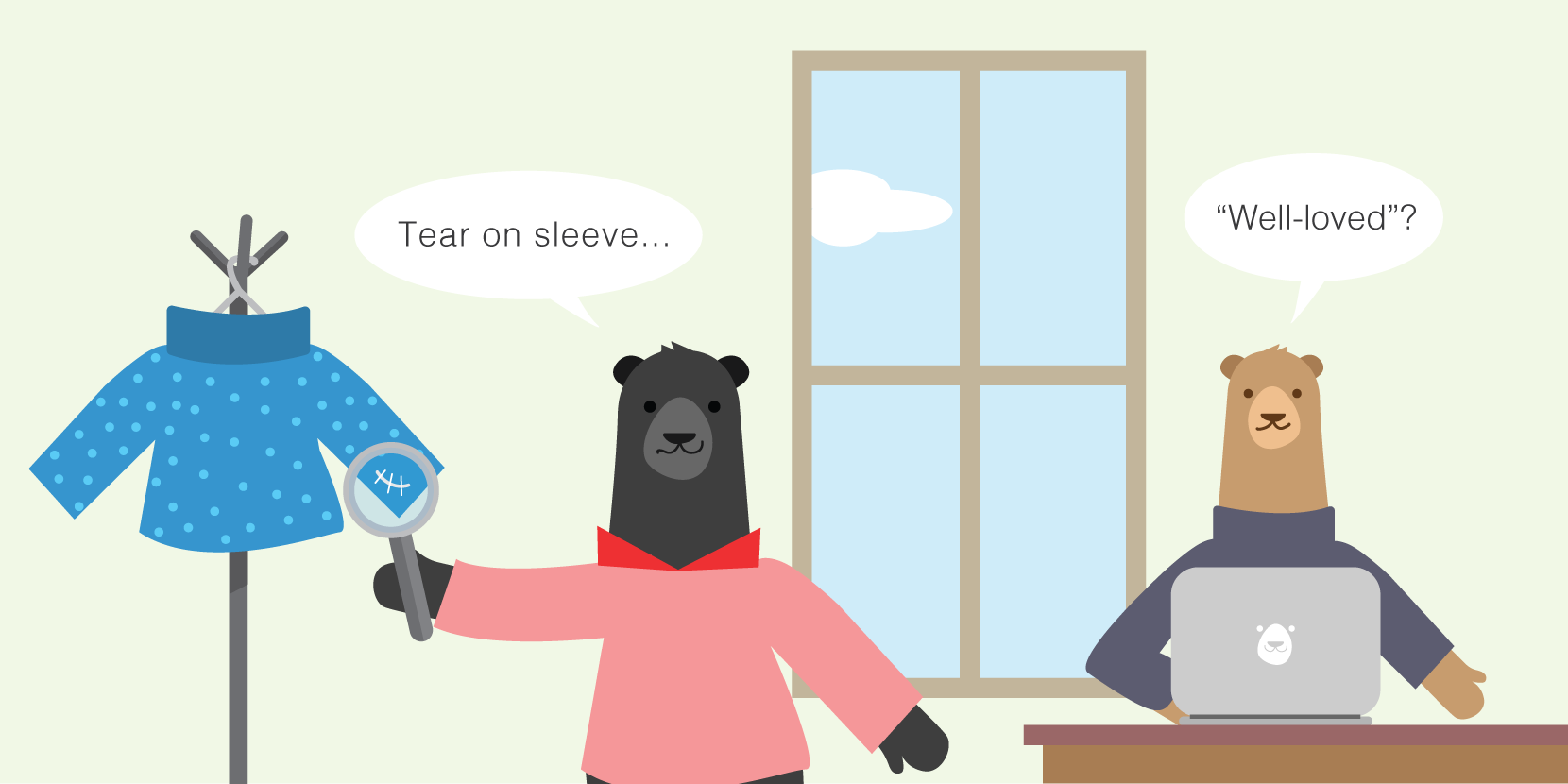 Transparency refers to being upfront and honest with customers whenever possible. It increases the likelihood of positive feedback, which helps you get new customers. It also builds trust, improving the chances a shopper will return to your business. 
There are lots of ways to show transparency. Let's start with the listing process:
Describe your items precisely as they are. If there is a small tear in the left sleeve of a shirt you're selling, note that in the item description. Shoppers would much rather know about previous use, damage, or other intricacies of an item before buying an item. Even if the customer decides to keep an item that doesn't match their expectations, they might not remember the transaction in a favorable light, hurting your chances of positive feedback and repeat business.

Make sure your item titles and images are not misleading. These are the first elements that shoppers see in search results, so accuracy here helps increase the chance of conversion once the shopper actually reaches your listing page. This also helps with those shoppers that you might call 'light readers' – if a shopper misses the fine print, but your item titles and pictures are accurate, their expectations will hopefully still be in line with your product.

Keep your inventory up-to-date. If you need to refund an order right after it is placed, the customer is more likely to take their business elsewhere, rather than take another chance with your business.

Consider ways you can use transparency to present your items in a positive light. For instance, let's say your handling time is longer than average due to the nature of your items. You could say something like, "Exquisite furniture like this takes time to package and ship safely. Please allow at least 2 weeks for shipping. Need it faster? Message us and we'll see if we can make it happen!"
Transparency also extends into other areas, like the shipping process and your return policy. For example, if your shipping carrier notifies you of a weather delay, being transparent with the customer about the reason for the delay can help realign negative perceptions of your business.
Here's another example: a customer didn't read your 'No Returns' policy, and realized (too late) that their item wasn't what they wanted. You might soften the blow with a reasonable explanation of why your business cannot accept returns, and add a suggestion for an alternative product that would better suit the customer's needs. Sometimes we humans just want to know the reason why something is the way it is before we can accept it, and shoppers are no exception.
In our Holiday Workshop email series, we have been including tips from our Seller Advisory Panel members. If you have any tips about how to create a wonderful customer experience that you'd like to share, please leave them in the comments. We have a wonderful community of sellers and we appreciate all the comments and suggestions you may have!