There's scientific research behind the concept of retail therapy. When people are sad, they spend money to cheer themselves up. When people are happy, they spend money to celebrate that joy. Instant gratification and impulse purchases are big money makers for retailers. Taking advantage of the emotional aspect of shopping is harder for e-commerce sellers since instant gratification is removed from the equation. However, online shopping provides a rush that in-person can't offer, and that's sweet anticipation – the increase of pleasure by delaying or restricting it. According to Hubspot, "While consumers crave immediate ownership, they find the acquisition sweeter when they have to wait for it."
Think back to the last time you received a package in the mail. Excitement and delight most likely washed over you as you eagerly ripped it open. Imagine how much better the experience would be if, instead of its' typical bruised cardboard box, your package arrived and looked like an actual gift. Creating a thoughtful unboxing experience is a low-effort, high-impact way to wow your customers. This is the final opportunity to let your brand shine and leave a lasting impression, encouraging repeat shoppers, and providing a consistent experience from beginning to end.
Here are a few things to keep in mind when creating a superior unboxing experience:
The quality of the box. Use a fresh, clean box that hasn't been used for other packages in the past. Write the mailing address neatly and carefully, or print it out for a more polished look.

Don't skimp on the packing materials. If your product is breakable, use every precaution to ensure that it arrives intact. You can also spruce up the look of a package by using colored tissue paper or crinkle-cut paper shreds. Add-ons like ribbons, patterned packing tape, or cool stickers can also make your package unique.

Include business branding. Add a business card or any other physical marketing materials you might have on hand. Bonanza has logos of all sizes that are available for everyone to use. Just click on "Press" at the bottom of any page. This is a great opportunity to offer a custom coupon for your loyal customers. Something like this would work well: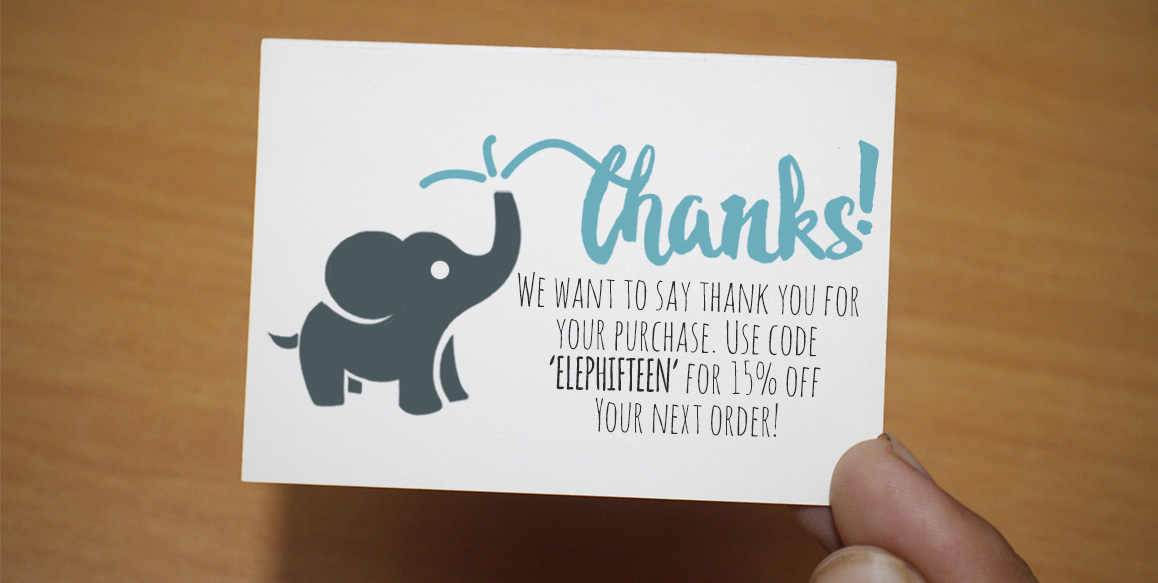 Check out this article for even more tips about the unboxing experience.
Following up
Once you've physically shipped your package, be sure to follow up with the customer. Thank them for their business and provide them with tracking information. When it comes to buying items online, extra communication is always appreciated. You should also leave feedback for the buyer that will hopefully remind them to leave feedback for you.
By following these easy steps for fulfilling your orders, your business will be booming with repeat customers in no time! For more articles on how to succeed at Bonanza, check out our Seller Success Series.
P.S. Check out our video below for tips on uploading tracking numbers for your orders.